Local West Auckland Tilers Auckland Tiling Services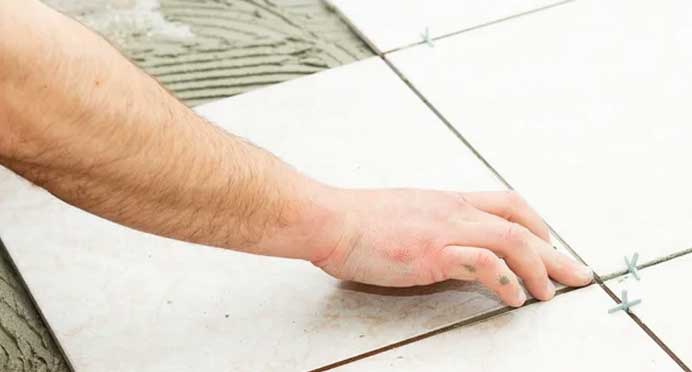 Are you looking for experienced and reliable tilers in West Auckland?
Look no further! Welcome to the website of West Auckland Tilers. Our team of highly skilled professionals is here to take care of all your tiling needs. Whether it's a small bathroom renovation or an entire kitchen remodel, our team has the expertise and experience necessary to get the job done right.
At West Auckland Tilers, we understand that each project requires its own unique approach. We work closely with clients from start to finish, ensuring that every aspect meets their exact specifications. With years of experience in residential and commercial tiling projects, you can rest assured knowing that the results will be of the highest quality.
From porcelain tile installation to natural stone repairs, trust our knowledgeable staff to deliver top-notch service every time. Contact us today for more information on how West Auckland Tilers can help make your dream space come alive!
Residential & Commercial Tiling

Kitchen and Bathrooms

New Builds or Repairs & Maintenance

Waterproofing

Under Tile Heating

Floor preparation and screed work

And More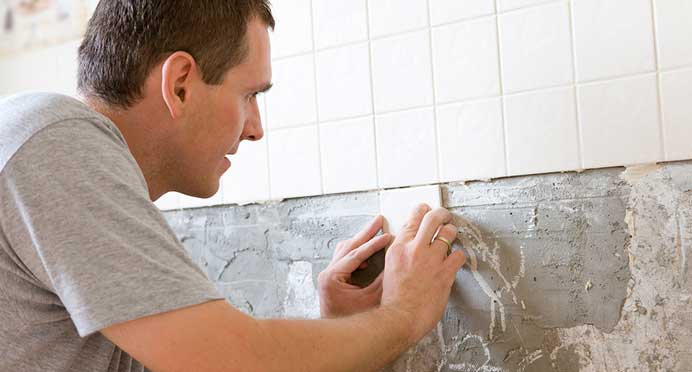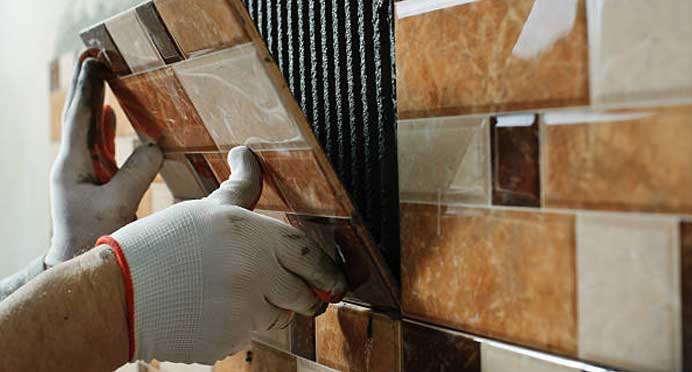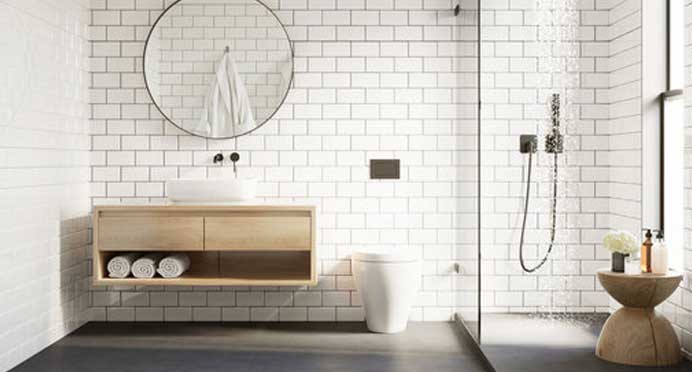 West Auckland Expert Tiling Services
We're a premier tiling service provider in the area and our team of experienced tilers has been providing quality services for a long time. Our commitment to excellence ensures that each job is completed with the highest levels of precision and craftsmanship.
We offer a wide range of tiling services, from kitchen backsplashes to whole-room flooring solutions. Whether you need ceramic or porcelain tiles installed, we can provide the perfect solution tailored specifically to your needs. Plus, all of our work comes backed by an ironclad guarantee – so you can be sure that any project undertaken will last for years to come.
Kitchen floor and splashback
Bathrooms
Walls
Floor screed
Silicon and grout refurbishment
Stone and mosaic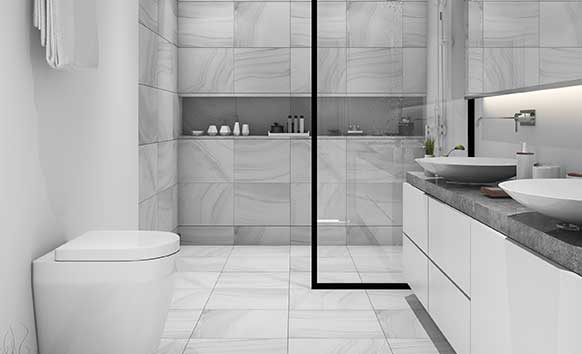 Moving on from our expert tiling services, let's turn to bathroom tiling. Bathroom tiles can add a touch of luxury and elegance to your space in ways that wallpaper cannot compete with. Here are some reasons why you should consider having West Auckland Tilers install bathroom tiles for you:
**Durability** – tile is highly water-resistant and will last for decades if properly installed;
**Low maintenance** – once the initial installation is complete, all it takes is regular cleaning and occasional resealing to maintain its appearance;
**Customisable** – there are hundreds of shapes, sizes, colors and textures available so you can create an individual look that fits your style;
 **Heat resistance** – ceramic or porcelain tiles remain cool even when exposed to direct sunlight, making them ideal for bathrooms near windows or skylights.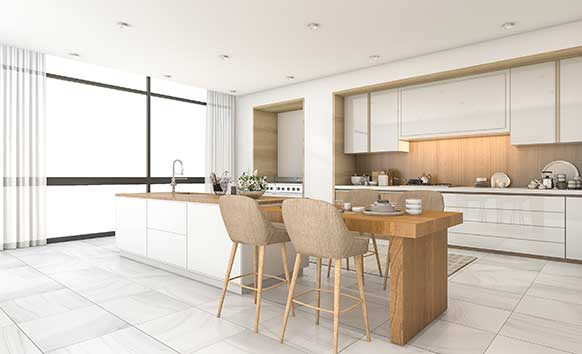 At West Auckland Tilers, we specialise in kitchen tiling. Our experienced professionals are dedicated to providing our clients with the highest quality of service and craftsmanship.
We offer various tile options for all kitchens, from classic ceramic tiles to more modern glass mosaics. Whether you're looking for something subtle or an eye-catching statement piece, we have it!
We take pride in meticulous and thorough installation; no detail is too small. We ensure that each job is completed on time and according to your specifications. So if you want beautiful results that will last for years, look no further than West Auckland Tilers!
We have experienced professionals who understand the importance of getting the job done right the first time. Our team has years of experience installing high-quality kitchen tiles that meet each customer's unique needs and budget requirements.
We understand how important it is to achieve a seamless finish and never compromise on quality.
Our team are highly trained professionals who know what works best when choosing tiles for external areas such as patios, balconies, and terraces – considering everything from weather exposure to foot traffic levels. With our vast selection of suitable materials, you can rest assured your outdoor space will look beautiful while staying safe and secure all year round.
At West Auckland Tilers, we also specialise in laying non-slip tiles around swimming pools and other wet areas, giving you peace of mind that these surfaces are built with safety at their core. So why choose us? When you come to West Auckland Tilers, you get experienced professionals who take great pride in delivering outstanding results with minimal disruption.

Why Choose West Auckland Tiler?
At West Auckland Tilers, we understand that choosing the right tiler is essential. We have provided our customers with professional and reliable tiling services since 2008 – so you can trust us with your project!
Our team of skilled tilers is dedicated to delivering exceptional results every time. We take pride in completing all projects within budget, on time, and to a high-quality standard.
We offer a wide range of tiles, including ceramic, porcelain, mosaics, natural stone, and all types of installation materials, such as grout, adhesives, and sealants. All our products come with manufacturer warranties for extra peace of mind.
With years' of experience in the industry, you can be confident you're getting only the best when working with us.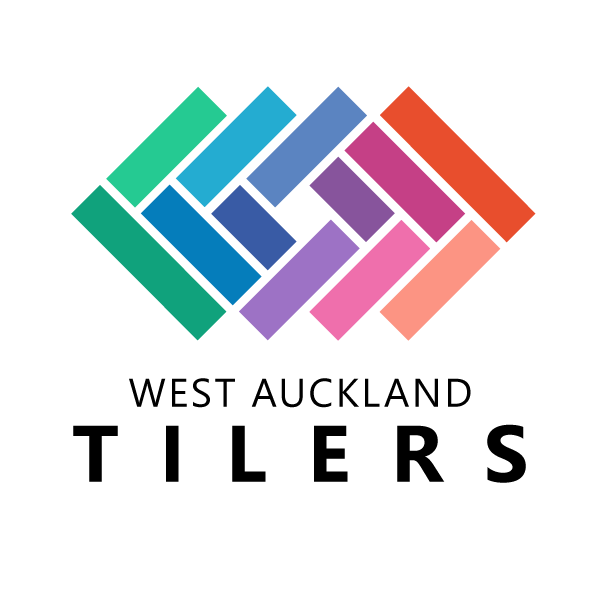 At West Auckland Tilers, we don't just offer exterior tiling services. We have a range of other solutions to suit your needs. From waterproofing to bathroom and kitchen renovations, our experienced team can help bring your ideas to life.
We aim to provide the highest quality service while ensuring every project meets local standards and regulations. Our workmanship is done with attention to detail, guaranteeing top-notch results you'll be proud of for years to come. Plus, if something goes wrong, we've got you covered with all necessary warranties and guarantees.

What Kinds Of Tiles Do We Use?
At West Auckland Tilers, we use a wide variety of tiles for various projects. Whether you need ceramic, porcelain, glass, or stone tiles for your home, we have them in stock and ready to go. We also carry specialty mosaic tile designs that will add a unique touch to any renovation project. With our assistance, you can be confident that the results will exceed your expectations!
We understand how important it is to choose the right materials when planning renovations; this is why working with an experienced team like ours makes all the difference. You'll get expert advice on selecting the best options for your needs and budget. Plus, our professional installers guarantee that every job meets safety standards and aesthetic requirements.
With so many choices available at West Auckland Tilers, you're guaranteed to find something perfect for your next project. Now let's take a look at what types of projects we work on…
What Types Of Projects Do We Work On?
We work on all kinds of projects, big and small. From full house renovations to one-off custom tile installations, we can do it all! We specialize in tiling floors, walls, showers, backsplashes and countertops. Our team also offers a variety of services such as bathroom remodeling, grout removal and floor preparation. Whether you're looking for something modern or classic, our experienced tilers are sure to find the perfect solution for your home.
Our satisfied customers have praised us for completing their project on time with excellent craftsmanship. We take pride in providing quality results that exceed expectations every time. With years of experience under our belt, we guarantee satisfaction with any job we undertake. As an added assurance, we offer a satisfaction guarantee so you know you're getting the best service possible.
From concept to completion, we handle every aspect of your project with precision and care. Our focus is always on delivering top-notch results while keeping within budget constraints. Let's start planning your dream tiling project today!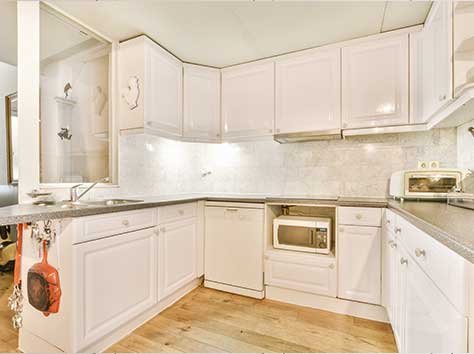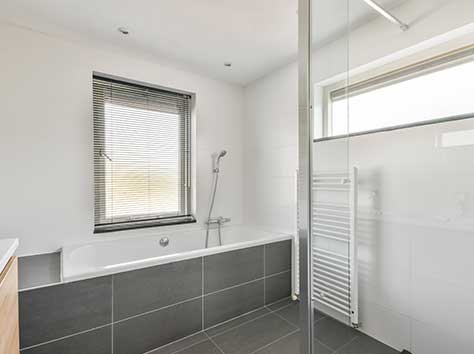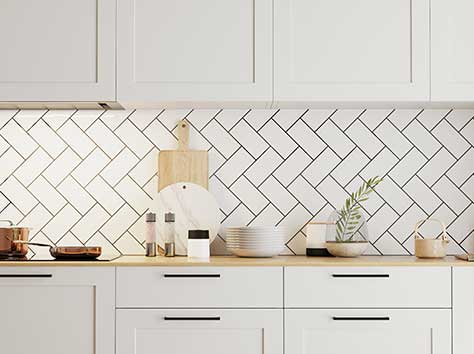 What Is The Process For Our Tiling Services?
We start by understanding your project needs and goals. Then we'll provide an estimate for the work required and discuss any necessary changes or modifications with you before beginning the job. After this, our team of highly skilled tilers will get straight to work on delivering the highest quality results possible.
We understand that having your home remodeled can be disruptive so we always strive to complete jobs as quickly and efficiently as possible while still maintaining excellent standards of craftsmanship. Once finished, we'll make sure everything is left clean and tidy so all you have to do is enjoy your newly tiled space! With that said, let's move on to discussing what maintenance services we offer.
What Maintenance Services Do We Offer?
We offer a range of maintenance services to suit our clients' needs. We specialize in tiling, waterproofing and grouting repairs, as well as providing general bathroom renovation services. From the smallest repair job to complete bathroom upgrades, we can provide you with all your tiling requirements. Our team of qualified tilers and plumbers have extensive knowledge and experience that allow us to guarantee quality results for every project.
At West Auckland Tilers, we understand how important it is for our customers to receive top-notch service. As such, we are committed to delivering efficient and reliable workmanship on each job. All of our materials meet Australian standards and come with warranties depending on their use, ensuring peace of mind when dealing with us. With years of expertise backing us up, you can trust that West Auckland Tilers will get the job done right. With this in mind, let's take a look at what areas in west Auckland do we cover?
What Areas Do We Cover
We cover a wide range of suburbs in West Auckland such as Henderson, Titirangi and Massey. All these areas are within easy reach for us which means that no matter where you live, we can provide you with our tiling services without any difficulty.
We also offer extensive coverage for other nearby regions, including Waitakere City, Avondale and New Lynn. Our team is experienced and knowledgeable when it comes to providing tile installation solutions in all parts of West Auckland. So whether you require tiles installed at your home or place of business, we guarantee quality results every time!
Frequently Asked Questions
What Is The Cost Of Your Tiling Services?
Have you been thinking about getting some tile work done? Have you wondered what the cost might be? The estimated cost of a tiling project can depend on several factors.
The size and complexity of your project, as well as materials used, all play into how much it will ultimately cost. Additionally, labor costs vary depending upon the experience level of the installer. It's important to get an estimate from a professional before deciding if this is a viable option for your home or business space.
In order to receive an accurate estimate that reflects the scope of your project, it's best to have a qualified contractor visit your property and assess the area that needs tiling. This lets them provide you with an exact quote – taking all necessary elements into account – so that you know exactly what kind of investment is required to complete the job properly.
How Long Does A Typical Tiling Project Take?
When it comes to tiling projects, the duration of time needed for completion can vary greatly. It depends on several factors such as the size of the project, complexity and design requirements. The type of tile used is also an important factor in determining how long a tiling job will take. For instance, if you choose ceramic tiles that require more cutting than porcelain tiles, this could add extra hours or even days onto your project's timeline.
It's best to discuss your specific needs with a professional before beginning any tiling job to get an accurate estimate of its length and cost. This way, you'll have a better idea of what kind of timeline you're working with and be able to plan accordingly. Doing so will ensure that you don't end up running into unexpected delays or additional costs due to lack of planning.
Do You Provide Tile Removal Services?
Do you provide tile removal services? This is a common question for many who are looking to update the look of their home or office. At West Auckland Tilers, we understand that sometimes it's necessary to remove existing tiles before laying down new ones. That's why we offer complete tile removal services from start to finish.
We have years of experience in safely removing all types of floor and wall tiles. Our team uses specialised tools to ensure that your surfaces remain undamaged during the process and will clean up after themselves once they're done. We also work quickly and efficiently so that you can begin the installation of new tiles without delay.
Our team at West Auckland Tilers provides everything you need regarding tile removal – no job is too big or small! With our expertise, you can rest assured knowing that experienced professionals are taking care of your project. So if you're ready to transform your space, contact us today!